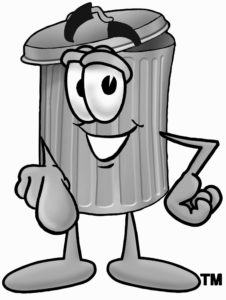 Hazardous Waste Clean up Day
*New Date Coming Soon*
9:00 am to 12:00 pm
Clean up is for residents only. Commercial wastes is not accepted at this time. Please bring your oil based paints, solvents, pesticides, hazardous cleaners, re-chargeable ni-cad batteries, metal hallide batteries and button batteries, corrosives, flammable, mercury, old gas, and anti-freeze among others for disposal.
Not acceptable: Latex paint, empty paint cans, motor oil, vehicle batteries, explosives, freon, radioactive materials, ammunition, compressed gas cylindars larger than grill size, recyclables, alkaline batteries, appliances, asbestos, biological or infectious waste, flares or fireworks.
Village of Minong Clean up
Free Day
*New Date Coming Soon*
All Day
Tires, and electronics such as DVD players, computers, monitors, old tv's, alarm clocks old telephones, and appliances for residents only. For questions please call the Minong Area Disposal at: 75-466-2062
For Commercial Disposal Options Please Contact: Recycling Control Commission: 715-635-2197
For additional questions please call  Lolita Olsen, Washburn County Clerk at: 715-468-4600.
__________________________________________________