CHARGES FOR WATER WASTED DUE TO LEAKS
Water losses that occur between the main in the street and the curb stop are the responsibility of the utility, and may not be charged to the customer.
The property owner/customer has the responsibility for repair or replacement of the service piping from the curb stop to the point of metering, and the utility is responsible for repair or replacement from the main through the curb stop.
Water will be shut off after notification by the superintendent and will not be turned on again until repairs have been completed.
WATER LOSSES
Water losses that occur on the premises, which are registered by the water meter shall be the responsibility of the customer and shall be billed at the current rates of the utility. The water utility shall inform each customer at least once each year that it is the sole responsibility of the  customer to prevent leakage in all piping and fixtures on the premises at and beyond the metering point, and that any leaks or other losses of water registered by the meter will be billed at the current rates.
ANY ADJUSTMENTS MUST BE BROUGHT BEFORE THE VILLAGE BOARD
When filling your swimming pools this year and subsequent years after, please come to the village office and get a meter. There is a $40 deposit required, that is refundable, when you bring the meter back to the office. We will no longer accept phone calls of gallons used for a pool filled.
WATER/SEWER PAYMENT ARRANGEMENT FORM
All quarterly water bills must be paid prior to the next quarter's billing. If you need to make payment arrangements to help pay your water bill,  you can access our payment arrangement form below.
WATER/SEWER PAYMENT ARRANGEMENT FORM – CLICK HERE
CURRENT WATER/SEWER UTILITY RATES FOR THE VILLAGE OF MINONG: CLICK HERE
You are welcome to mail the form with your first installment payment to our office at: Village of Minong 123 5th Ave Minong, WI 54859, or bring the form and your payment in between the hours of 7:30 a.m. to 4:00 p.m.
If you have questions about the form please call our office at: 715-466-2322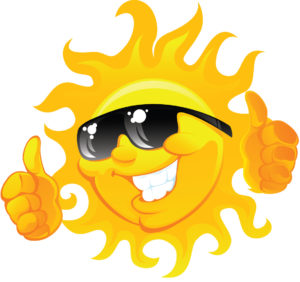 MINONG SUMMER DAYS EVENT CALENDAR – CLICK HERE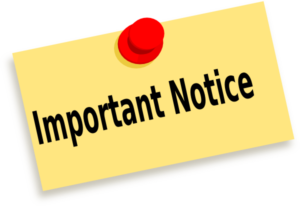 WATER AND SEWER RATE INCREASE STARTING IN JANUARY 2018
SEWER RESOLUTION RATE INCREASE 2018
WATER RESOLUTION RATE INCREASE 2018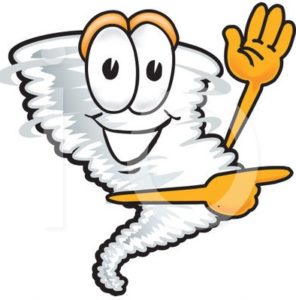 SKYWARN FLYER – 2018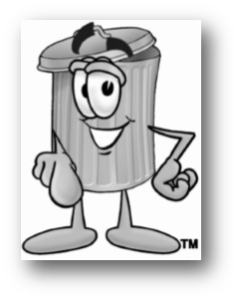 AREA WASTE FREE DAY!
SEE BELOW FOR DATES AND DISPOSAL INFORMATION
TOWN OF FROG CREEK – JULY 28TH, 2018
VILLAGE OF MINONG – AUGUST 4TH, 2018
TOWN OF MINONG – AUGUST 11TH, 2018
The Minong Area Disposal will be accepting E-Waste and tires. The e-waste includes TV's, computers, monitors and various electronics. Please call the Minong Area Disposal if you have questions about what can be recycled.
Minong Disposal Phone: 715-466-2062.
__________________________________________________
NORTHWEST CLEANSWEEP
The Northwest Cleansweep hazardous waste "milk run" program which is designed to accept hazardous wastes from municipalities, businesses and schools from our Region, is again offering hazardous waste collections. This year's Spring collection schedule is currently being planned and Northwest Cleansweep invites your participation. Items accepted are fluorescent bulbs, computers, oil-based paint, solvents or adhesives, antifreeze, aerosols, batteries, poison solids, pesticides, (solid or liquid) ballasts, mercury and other items considered hazardous.
Pre-registration is required and should be done by March 16th, 2018. 
Collections will take place in March and April. There will be a separate pick up fee for this convenient service.
Please contact Warren Johnson for hazardous waste pricing at: 715-635-2197 or wjohnson@nwrpc.com.
To register – Send a list of items and quantities to be collected, pick-up address and contact information to Warren Johnson at: wjohnson@nwrpc.com.
Phone: 715-635-2197
Fax: 715-635-7262
Town Clean Up Approved Vendors 2018 -Click Here
COMMUNITY SUPPORT AND RESOURCES

What is ADRC?
Aging & Disability Resource Centers of ADRC offer a single source of information and support. Older people and adults with disabilities get help from the ADRC, no matter how much money they make.
Please click on the link below for the Aging and Disability Guide Book to get started, or go to:
ADRC WEBSITE – GETTING STARTED
Aging and Disability Resource Guide Book for Washburn County Wisconsin – Click Here
__________________________________________________
FOR IMMEDIATE RELEASE
April 26, 2018
CONTACT:
Jennifer Miller, 608-266-1683
Elizabeth Goodsitt, 608-266-1683
#HopeActLiveWI: Grant Award to Support Addiction Treatment
Funding to help create addiction medicine consultation line
The Department of Health Services (DHS) has awarded a $500,000 annual grant to the University of Wisconsin System to provide doctors real-time guidance on how to treat patients who may have an addiction. The addiction consultation line is part of the Heroin, Opioid, Prevention, and Education (HOPE) legislative package.
"This effort will enhance care to patients with addictions in all regions of the state – north to south, east to west, rural, suburban, and urban – through the promotion of effective methods to treat addictions," said DHS Director of Opioid Initiatives Paul Krupski. "Supporting our primary care workforce with the latest guidance for treating patients with complex needs will lead to better outcomes. This program is part of our ongoing efforts to help everyone live their best life."
These funds will be used to support the University of Wisconsin Addictions Consultation Service, which will provide a daily on-call service staffed by experts in addiction medicine, addiction psychology, and alcohol and other drug abuse counseling. The program will be managed by Randall Brown, M.D, Ph.D., a nationally recognized leader in addiction clinical care, provider training, community outreach, and research. Brown also is a distinguished fellow of the American Society of Addiction Medicine.
This grant was awarded following a competitive process. The funds were budgeted through the enactment of 2017 Wisconsin Act 28. This is one of 30 bills Governor Scott Walker has signed since 2014 to address Wisconsin's opioid crisis, based on recommendations from the Governor's Task Force on Abuse, co-chaired by Lt. Governor Rebecca Kleefisch and Representative John Nygren, and as part of the HOPE Agenda.
In 2016, 827 people in Wisconsin died of opioid-related drug overdoses, including heroin and prescription painkillers, up from 111 people in 2000.
For more information on Wisconsin's opioid crisis, including steps everyone can take to protect their health and safety, visit the DHS website.