MINONG HOUSING AUTHORITY MEETING  MAY 6  4:30PM : CLICK HERE
NW WI HOUSEHOLD HAZARDOUS WASTE COLLECTION SCHEDULE: CLICK HERE
Noxious Weed Notice: CLICK HERE!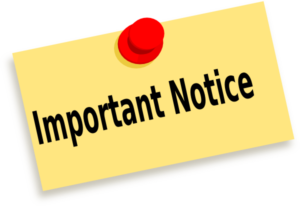 WE ARE NOW ACCEPTING DEBIT AND CREDIT CARDS FOR WATER AND SEWER PAYMENTS IN OFFICE OR OVER THE PHONE ONLY. 
WE ACCEPT: MASTERCARD, VISA, AMEX, DISCOVER AND ALL DEBIT CARDS. 
PLEASE CALL: 715-466-2322 IF YOU WOULD LIKE TO CALL IN AND MAKE YOUR PAYMENT!
**IF YOU CANNOT MAKE YOUR FULL PAYMENT YOU MUST COME IN AND FILL OUT A PAYMENT ARRANGEMENT FORM BEFORE WE CAN ACCEPT YOUR PARTIAL PAYMENT. **
(GovPayNet does charge a small processing fee for each transaction. See fee schedule below). 
Fee Schedule:
Up to $50 : $1
Up to $100 : $2
Up to $150 : $3
$150.01 & Above : 2.65%
All Debit Cards : 1.15%
________________________________________________
CHARGES FOR WATER WASTED DUE TO LEAKS
Water losses that occur between the main in the street and the curb stop are the responsibility of the utility, and may not be charged to the customer.
The property owner/customer has the responsibility for repair or replacement of the service piping from the curb stop to the point of metering, and the utility is responsible for repair or replacement from the main through the curb stop.
Water will be shut off after notification by the superintendent and will not be turned on again until repairs have been completed.
WATER LOSSES
Water losses that occur on the premises, which are registered by the water meter shall be the responsibility of the customer and shall be billed at the current rates of the utility. The water utility shall inform each customer at least once each year that it is the sole responsibility of the  customer to prevent leakage in all piping and fixtures on the premises at and beyond the metering point, and that any leaks or other losses of water registered by the meter will be billed at the current rates.
ANY ADJUSTMENTS MUST BE BROUGHT BEFORE THE VILLAGE BOARD
When filling your swimming pools this year and subsequent years after, please come to the village office and get a meter. There is a $40 deposit required, that is refundable, when you bring the meter back to the office. We will no longer accept phone calls of gallons used for a pool filled.
WATER/SEWER PAYMENT ARRANGEMENT FORM
All quarterly water bills must be paid prior to the next quarter's billing. If you need to make payment arrangements to help pay your water bill,  you can access our payment arrangement form below.
WATER/SEWER PAYMENT ARRANGEMENT FORM – CLICK HERE
CURRENT 2019 WATER AND SEWER RATES
You are welcome to mail the form with your first installment payment to our office at: Village of Minong 123 5th Ave Minong, WI 54859, or bring the form and your payment in between the hours of 7:30 a.m. to 4:00 p.m.
If you have questions about the form please call our office at: 715-466-2322
__________________________________________________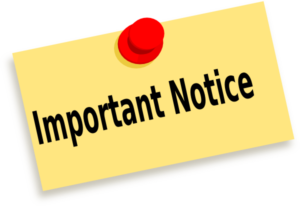 SEWER RATE INCREASE FOR CONSUMERS
STARTING 1ST QUARTER OF 2019
CLICK HERE TO SEE THE NEW SEWER RATES
FOR QUESTIONS REGARDING RATES, PLEASE CONTACT OUR VILLAGE OFFICE AT: 715-466-2322.
______________________________________________
WE ENERGIES MEDIA ADVISORY CLICK HERE!
THE 2020 CENSUS RECRUITING TEAM IS NOW LOOKING FOR VOLUNTEERS! CLICK HERE!
WI TORNADO & SEVERE WEATHER AWARENESS WEEK  APRIL 8-12,2019 CLICK HERE!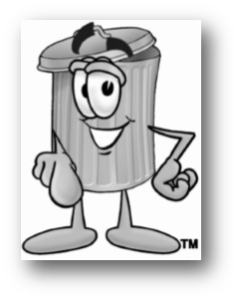 AREA WASTE FREE DAY!
SEE BELOW FOR DATES AND DISPOSAL INFORMATION – 
NEW DATES COMING SOON!
For Minong Area Disposal Questions:
Minong Disposal Phone: 715-466-2062.
__________________________________________________
NORTHWEST CLEANSWEEP
The Northwest Cleansweep hazardous waste "milk run" program which is designed to accept hazardous wastes from municipalities, businesses and schools from our Region, is again offering hazardous waste collections. This year's Spring collection schedule is currently being planned and Northwest Cleansweep invites your participation. Items accepted are fluorescent bulbs, computers, oil-based paint, solvents or adhesives, antifreeze, aerosols, batteries, poison solids, pesticides, (solid or liquid) ballasts, mercury and other items considered hazardous.
Pre-registration is required and should be done by:  DATES TO BE PUBLISHED IN 2019
Please contact Warren Johnson for hazardous waste pricing at: 715-635-2197 or wjohnson@nwrpc.com.
To register – Send a list of items and quantities to be collected, pick-up address and contact information to Warren Johnson at: wjohnson@nwrpc.com.
Phone: 715-635-2197
Fax: 715-635-7262
__________________________________________________
COMMUNITY SUPPORT AND RESOURCES

What is ADRC?
Aging & Disability Resource Centers of ADRC offer a single source of information and support. Older people and adults with disabilities get help from the ADRC, no matter how much money they make.
Please click on the link below for the Aging and Disability Guide Book to get started, or go to:
ADRC WEBSITE – GETTING STARTED
Aging and Disability Resource Guide Book for Washburn County Wisconsin – Click Here
__________________________________________________
OPIOID CRISIS HELP
For more information on Wisconsin's opioid crisis, including steps everyone can take to protect their health and safety, visit the DHS website.