2021 Hazardous Household Waste Schedule – Northwest Clean Sweep: CLICK HERE!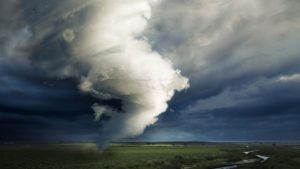 FOR IMMEDIATE RELEASE
4/6/2021
Next week is Wisconsin's Tornado and Severe Weather Awareness Week  – April 12-16 (see Press Release below).
On April 15, Wisconsin will once again conduct its annual statewide tornado drill at 1:45 p.m. and 6:45 p.m.
Safety Tips:
Have multiple ways to receive alerts about approaching severe weather. Outdoor warning sirens, a NOAA Weather Radio, local media, and smart phone apps are all important tools. Don't rely on any single source for important life-saving alerts.
Please consider conducting a family exercise by going to your emergency shelter at 1:45 pm or 6:45 pm. Warning Sirens will be tested at these times.
Turn your weather radio on and check the batteries.  Weather Radios can be purchased at most hardware stores or online.
Check your Emergency Kit in your shelter to see if supplies need replacing or updating.
Please go to https://www.co.washburn.wi.us/departments/emergency-management for more Emergency Preparedness information.
 Stay safe this Severe Weather Season!!
WASHBURN COUNTY HIGHWAY DEPARTMENT
Brian Danielsen, P.E., Commissioner
1600 County Highway H SPOONER, WISCONSIN 54801
(715) 635-4480 Fax (715) 388-7945
e-mail: bdaniels@co.washburn.wi.us
**PRESS RELEASE**NOTICE**
Pursuant to Wisconsin Statutes 349.16, Washburn County seasonal road bans will go into effect
Monday March 8ᵗʰ, 2021 at noon. Notice will be posted on the Washburn County Highway Department
website at www.co.washburn.wi.us, department listings (Highway), sent to local newspapers and
available by calling the Highway Department at 715-635-4480.
2021 WEIGHT LIMITS FOR WASHBURN COUNTY ROADS
The following Washburn County roads are posted at: 6 ton max. For any single axle
10 ton max. For any two axles under 8 feet apart CTH "BB: from CTH B to the Sawyer County
Line CTH "E" from STH "63″ south & west to CTH "M"
CTH "F" from STH "63″ west to Swanson Road "F" from STH "53″ west to CTH "K"
"F" (loop) – from CTH "K" to STH "77″
CTH "G" from STH "77″ north to Douglas County line CTH "I" from STH "77″ to the
end
CTH "M" from STH "70″ north to STH "63″
"M" from Stanberry Road north to STH "77″ CTH "P" from CTH "B" to CTH "D"
This list is subject to change pending conditions
Highway maintenance vehicles, school buses, emergency public utility vehicles, and vehicles hauling
bulk milk products are exempt from seasonal weight limitations on Washburn County Trunk Highways.
____________________________________________________________________________________
Alzheimer's Association offers online community resources CLICK HERE!
Resolution to Amend 2020 Budget for New Police Database Software 06.01.2020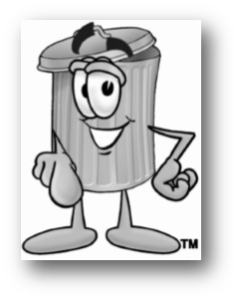 AREA WASTE FREE DAY! (Pending Update)
SEE BELOW FOR DATES AND DISPOSAL INFORMATION – 
Village of Minong: Free Day:
Town of Minong: Free Day:
Town of Frog Creek: Free Day:
You can dispose of: Electronics, Tires and Appliances
For Minong Area Disposal Questions:
Minong Disposal Phone: 715-466-2062.
COMMUNITY SUPPORT AND RESOURCES

What is ADRC?
Aging & Disability Resource Centers of ADRC offer a single source of information and support. Older people and adults with disabilities get help from the ADRC, no matter how much money they make.
Please click on the link below for the Aging and Disability Guide Book to get started, or go to:
ADRC WEBSITE – GETTING STARTED
Aging and Disability Resource Guide Book for Washburn County Wisconsin – Click Here
OPIOID CRISIS HELP
For more information on Wisconsin's opioid crisis, including steps everyone can take to protect their health and safety, visit the DHS website.