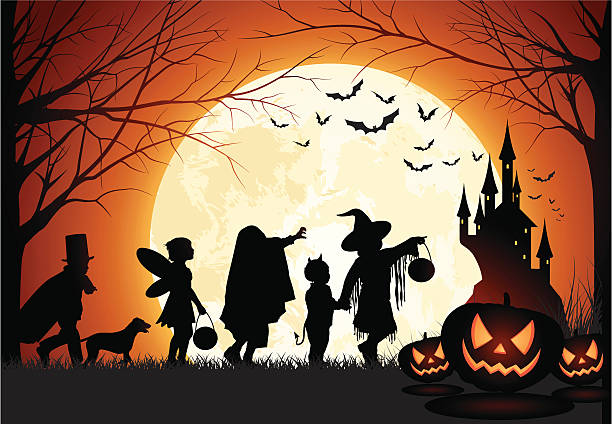 Make this Halloween memorable for reasons other than COVID-19!
The Village of Minong passed Resolution #0601-20, adopting the Washburn County Health Department Guidance for COVID-19.  The County Health Guidance is that door to door trick-or-treating is a high risk activity. However, the Village Board, at their Regular Board Meeting on October 5th, 2020 at 5:00 p.m. made the decision that the residents of the Village of Minong can choose to have trick-or-treaters come at their own discretion and at their own risk. The Village requests that if you choose not to engage in Halloween trick-or-treating this year, please leave your outside light off signaling to kids and their parents that they are to bypass your house on October 31st, 2020 from approximately 4:00 p.m. to 7:00 p.m.
The Village of Minong recommends the following:
¨ Mask up – Those over age 2, and who are able, are encouraged to wear a face covering. Get creative, turn your protective mask into a costume!
¨ If you are sick, do not open your door or participate in any type of in-person Halloween activities. Or, if you feel you have been exposed to someone who is or has been sick, please consider others and refrain from door to door trick-or-treating and handing out candy
¨ Control the candy – Place candy in a bucket or on a table on the front porch. No in-person contact is recommended
¨ Avoid going door to door in groups. Stick with your household members only
¨ Handle candy with care. Wash hands before/after sorting candy and before eating
¨ Risk of getting sick from food packaging is thought to be low. For extra caution, consider holding candy overnight. DO NOT use disinfectants of any kind on the candy
¨ Pack hand sanitizer and keep it with an adult.
¨ Protect those most at risk, 65+ are encouraged to not participate in Halloween activities if you have underlying health conditions
¨ Remember – Please consider those who may be at higher risk. If you choose to trick-or-treat in the Village of Minong this year, you can do so at your own discretion and at your own risk
Be safe and stay healthy this Halloween to slow the spread of COVID from Washburn County Public Health  CLICK HERE!
Emergency Order # 3 Related to Public Gatherings Issued 10/6/2020: Click Here!