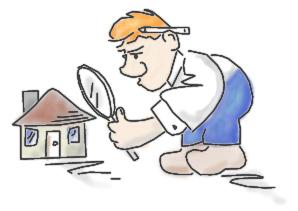 ASSESSOR CONTACT INFORMATION:
Steve Nordquist
15984 W 5th Street
Hayward, WI 54843
Cell: 715-699-6161
Office: 715-934-2902
steven2704@yahoo.com
_________________________________________________
COUNTY OF WASHBURN – VILLAGE OF MINONG
Dates listed are subject to change.
Verify the dates and time with your municipal clerk.
Clerk
Janel Lee
123 5TH AVE W
MINONG, WI 54859-4400
(715) 466-2322
CLERKVILLAGEOFMINONG@GMAIL.COM
Contact your municipal clerk to obtain the times and for the Board of Review objection forms and requirements.
To appeal a real or personal property valuation:
For municipalities — you must provide your municipal clerk with a 48-hour oral or written notice of your intent to appear at the Board of Review. 
You can find out more information at the Department of Revenue website by clicking the link below:
Open Book and Board of Review Department of Revenue Information
__________________________________________________