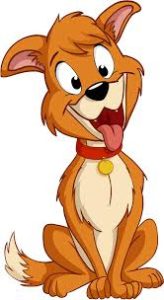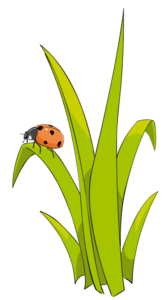 DOG LICENSE INFORMATION
Reminder—Dog Licenses Due April 1st Each Year!
You must bring in a current copy of your rabies vaccination certificate from your Vet. We cannot issue you a dog license without it.
Pursuant to WI Stat/ 174-052, notice is hereby given to all Washburn County dog owners that you are required to license and vaccinate for rabies under the provisions of WI State. 95.21(2), any dog over 5 months of age. The license year is from Jan 1—Dec 31. Dogs not licensed within 30 days of ownership or after 5 months of age will be subject to a late fee of not less than $5 per dog and will be subject to citation and forfeiture.
Neutered Male-$10.00
Spayed Female-$10.00
Male-$15.00
Female-$15.00
Kennel-$55.00
__________________________________________________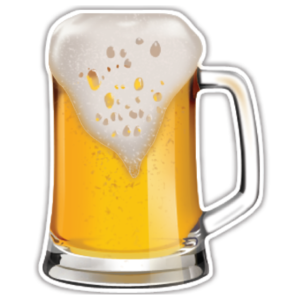 LIQUOR LICENSE INFORMATION
LICENSE FEES
Liquor License: $500.00
Publication Fee: $25.00 (subject to change by publisher)
Operator's License: $15.00    OPERATOR'S LICENSE CLICK HERE
Cigarette License: $25.00
License Year: July 1st to June 30th of each calendar year regardless of when application is made. Fee's are not pro-rated.
All liquor license holders must submit a copy of their current Sellers Permit, EIN and Restaurant License.
We will not be able to process your Alcohol Beverage Application without a current copy of your Sellers Permit, EIN and Restaurant License. Please pay attention to the areas of your application requiring this information to be filled in.
Fillable liquor license forms are available at: revenue.wi.gov. Corporations must apply for license under the name registered with the Secretary of State's Office.
State law requires that all applications for liquor or beer licenses must be submitted to the Village Clerk's office at least fifteen (15) days before the Village Board may act upon the application. Deadline dates will be sent to each owner between March 1st and April 1st each year.
BASIC APPLICATION PROCESS
All Liquor License applications must be to the clerk's office with payment by a specific date outlined each year. All applications must be published 15 days prior to the next board meeting for approval.
Operators Licenses due prior to the next board meeting for approval.
 Village Board meets and takes action on all applications.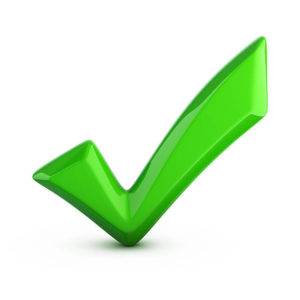 APPLICATION CHECKLIST
Please make sure all your operator's license applications are notarized, or signed in the presence of the village clerk.
We are requiring that all business owners also return an operator license application along with their operators to be used for a background check.
Operators must show certification of passing their Beverage Server Course if it is a new license or new operator.
Operator License paid by the business owner for all operators: Please write one check multiplied by the number of operators at $15.00 per application including owner application. No cash.
If paid by the individual bartender/operator, cash or check is acceptable for $15.00 per application.
Please write a separate check for the liquor license publication fee of $25.00.
Please write a separate check for the liquor license fee of $500.00.
If a cigarette license application is enclosed, please complete and return with a separate check for $25.00.
Method of payment is check only for: Publication fees, Liquor License fees, and Cigarette License fee.
Please be aware, your checks will not be deposited until July 1st, each year when the current license year has expired.
Please make a copy of your applications before submission so you know how to fill it out from year to year.
________________________________________________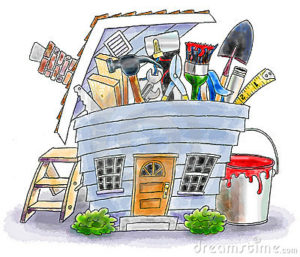 BUILDING PERMIT AND INSPECTION INFORMATION
Building Permit: CLICK HERE
Sign Permit Application: CLICK HERE
Please be advised, that in certain situations; board approval may be necessary for your permit application request.
No building of any kind shall be moved within or into the village and no new building or structure, or any part thereof, shall hereafter be erected, or ground broken for the same, or enlarged, altered, moved, demolished, razed or used within the village, except as herein provided, until a permit therefor shall first have been obtained by the owner, or his authorized agent, from the building inspector or his designee. Prior to commencing any of the following work, the owner or his agent shall obtain a valid permit for:
New buildings
Additions that increase the physical dimensions of a building; including decks
Alterations to the building structure; cost shall include market labor value, or alterations to the building's heating, electrical or plumbing systems. Permits are required for residing.
Any electrical wiring for new construction or remodeling.
Any HVAC for new construction or remodeling.
Any plumbing for new construction or remodeling.
______________________________________________
EXCEPTIONS TO REQUIRED BUILDING PERMIT (PERMIT NOT NEEDED)
Permits are not required for replacement of major building equipment including furnaces, central air conditioners, water heaters, other major pieces of equipment, and plumbing, venting, electrical or gas supply systems when altered.
Exempted are re-roofing and finishing of interior surfaces, installation of cabinetry, and minor/general repair as deemed by the building inspector. However, unless structural calculations are provided, no more than two layers of roofing shall be installed on a roof.
Agricultural buildings in properly zoned districts are exempt.
_____________________________________________
APPLICATION FOR BUILDING PERMIT
Application for a building permit shall be made in writing upon a form furnished by the building inspector or his designee and shall state the name and address of the owner of the land and also the owner of the building if different, the legal description of the land upon which the building is to be located, the name and address of the designer, the use to which said building is to be put and such other information as the building inspector may require.
You can obtain a building permit from the Minong Village Office located at 123 5th Ave Minong, WI 54859 between the hours of 7:30 a.m. to 4:00 p.m. Or, click the link above.
Fees are subject to change according to work required and set by the building inspector. For the full information about building permit requirements in the Village of Minong, please go to our "Links" page and click on "Village of Minong Ordinances" and do a search for "building permits".
Questions? Call the Village Office: 715-466-2322 or our Chief of Police/Building Inspector Erik Gulbrandsen at: 715-466-2266
__________________________________________________